The globular system was designed to enable modern, dome-shaped buildings that are efficient in terms of their construction and energy consumption, as well as being earthquake and storm proof, to be built all over the world within a short period of time.
The domed construction is based on standardised formwork elements that are attached on site to a stanchion on top of a base. After that, window openings are positioned at optional points around the perimeter. Reinforcement bar, sprayed concrete, PU insulation and UV protection are added to the formwork in turn. After the spray concrete has dried out, the formwork elements are removed from inside. The outer shell of the building is now complete.
The required building materials, such as concrete, reinforcement bar, etc., are sourced locally. No expensive construction machinery, cranes, scaffolding or heavy haulage is necessary. Four people can construct the shell of the building within two working weeks. The room layout is created using optional building materials.
All the material required for the construction is shipped in two 40-foot containers:
Base formwork (20 segments)
Tripod stanchion
Cover formwork (20 segments)
Reveal formwork (10 openings)
Auxiliary tools and small components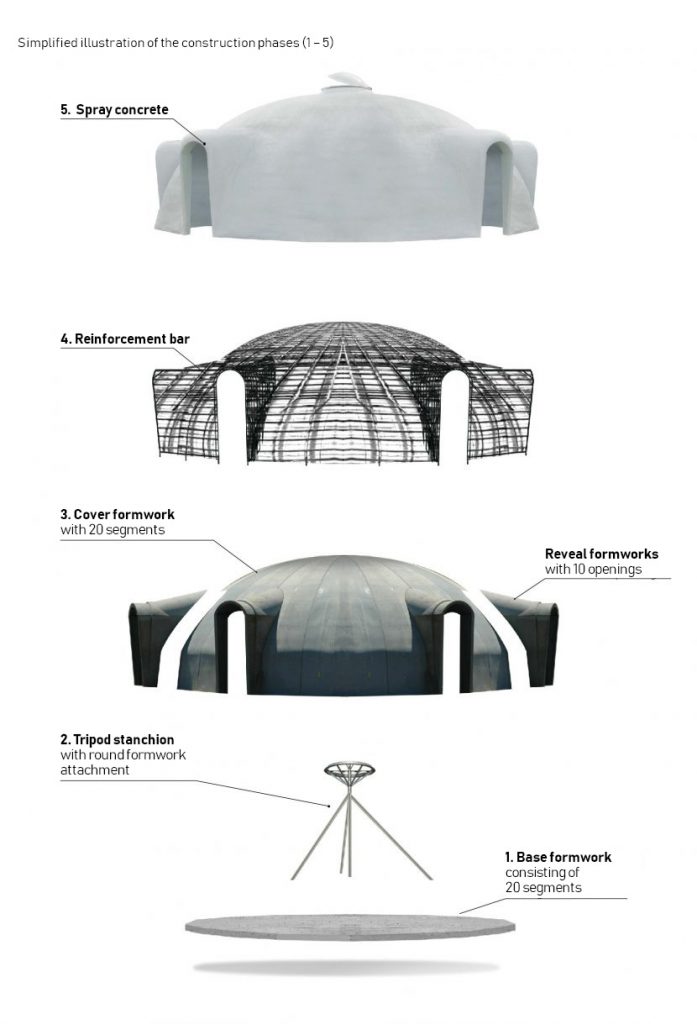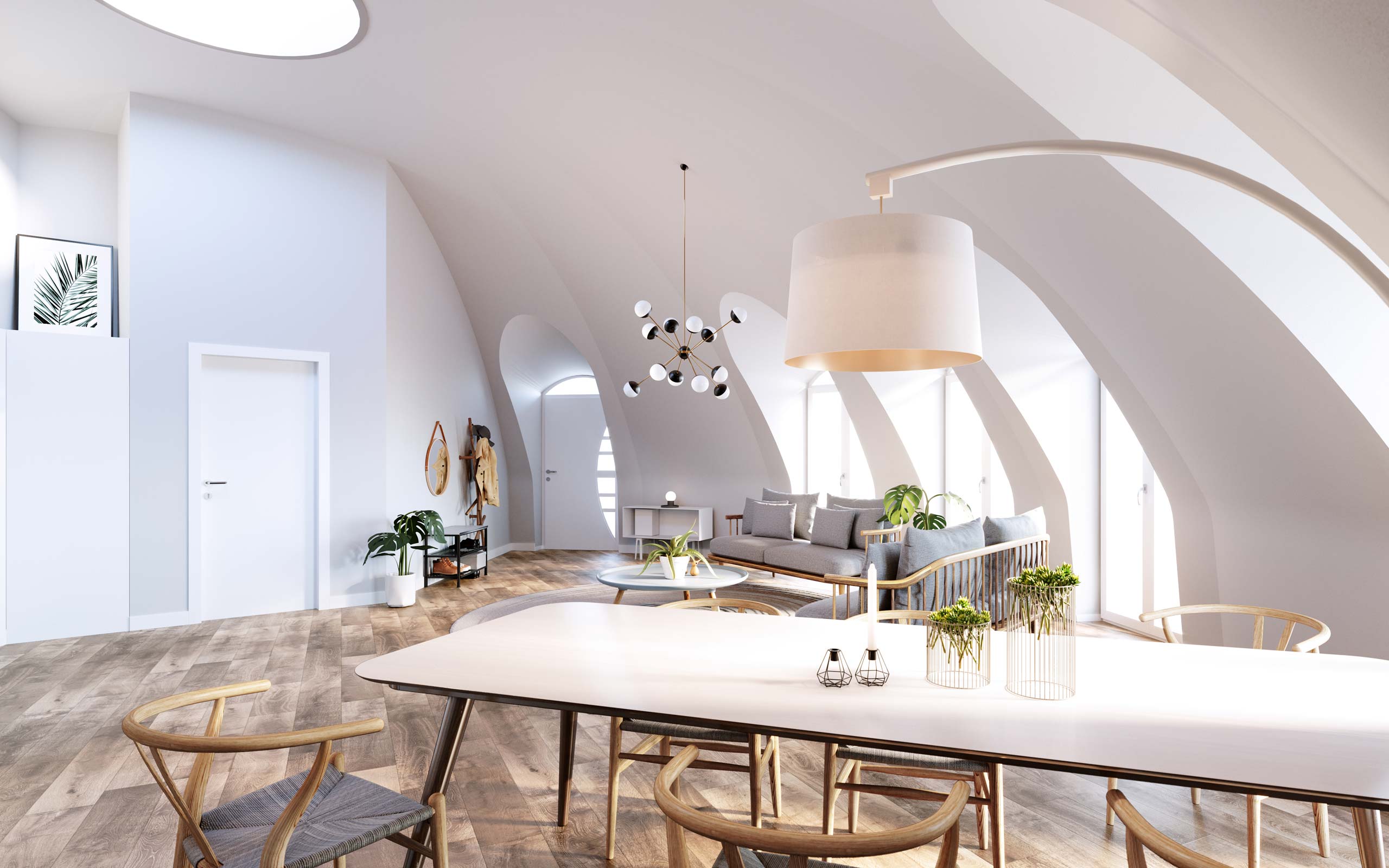 Thanks to the sophisticated modular technology, the round globular building with a floor area of 108 m2 can be extended using straight inserts. Because of its shape, it also offers an ideal range of combination options: the buildings can be interlinked or merged with each other.
From left to right: Jan Peterhans, René Trottmann (creator), Nils Planzer, Christian Scheibel